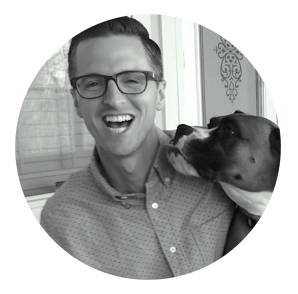 About the Films
I'm Mark Kinsley, the founder of Kippo. Check out our vlog that takes you behind-the-scenes of my adventures. Scroll to the bottom and sign up for our emails to get each video delivered to your inbox.
Ep. 28 This Baby Seal is in DANGER
During a stop at La Jolla Cove in California Mark witnessed a dramatic moment for a baby seal and its mother. Don't stop watching or you'll miss what happens at the end!
Ep. 27 Choose #TeamTara or #TeamMark

 
In a Kippo journal post, Tara put a bullseye on Mark's back. She's training hard and plans to outrun Mark in their next race. Pick a side and cheer us on!
Ep. 26 A Baby Goat!
Somebody got a baby goat for Valentine's Day! Mark and Tara take a late night walk to meet little Val.
Ep. 25 Robbed in San Francisco
When Mark visits San Francisco for the Sleep Tech Summit, he meets up with friend and GoodBed.com Founder Michael Magnuson. On their way to the event, crime strikes in broad daylight.
Ep. 24 An Encounter with the Property Brothers
While in Las Vegas, Mark ran into the Property Brothers, Drew and Jonathan Scott, who have launched a mattress line in partnership with Restonic.
Ep. 23 Two Movements that Make You FEEL Better
Bake these two workout elements into your weekly routine and feel like a buttered-up leopard with grip tape for feet.
Ep. 22 Pete's Last Chemotherapy Treatment
Pete is wrapping up his chemotherapy and heading toward recovery. As Pete has gone through cancer treatment, we thank you for all the kind words, thoughts, and prayers.
Ep. 21 Hiking Black Tusk Mountain in Canada
The tusk looms large over Garibaldi Provincial Park like a gargoyle molar cutting its way out of the mountain's mouth. Follow along as Tara, Mark, Ulla, Eric, Ella, and Thomas take a 10-hour trip to the top of Black Tusk Mountain in British Columbia, Canada.
Ep. 20 The Only Reason I Got a Piano
Mark bought a piano to learn one song, "Somebody to love by Queen." Tara's gift will change all that. Mark also ponders 2018 and has advice on how to delay the start of a new year, but also put yourself on a good path.
Ep. 19 Big News About Pete on the Podcast
Pete was diagnosed with cancer. His treatments are going well and he's in excellent spirits. During the Off the Top podcast, hosted by Doug Stewart and Mark Kinsley, they discuss the latest details.
Ep. 18 Biking Boston in a Michael Jordan Jersey
What happens when Mark bikes around Boston in a Michael Jordan jersey? Join Jake, Jason, and Mark as they hit up Saint Anthony's Feast and chow down on the world's greatest cannoli from Mike's Pastry.
Ep. 17 Outback in the Ozarks 2017: A Short Film
Find out what it's like to run an adventure race through the hills of Northwest Arkansas. In this Kippo short, Mark Kinsley and his Outback in the Ozarks teammates endure nearly 36-hours of team running along rocky terrain, single track trail, highways, and gravel roads.
Ep. 16 Dog's Life at a Photo Shoot
While Tara is busy showing off the new women's line, Pete and Buster hang out with Greg the photographer.
Ep. 15 This Angel Needs Her Wings Fixed
The holidays are in full swing when an angel ornament fell from her perch and needed repaired. Merry Christmas and happy holidays from all of us at Kippo.
Ep. 14 When You See the Pioneer Woman, Wave Like This
Tara has an unexpected reaction when, by chance, she ran into Ree Drummond, the Pioneer Woman.
Ep. 13 Tara's Rules for the Holiday Season
In this fireside chat, the Kinsleys prepare for the women's line launch, Tara shows off her Christmas trees, and shares her rules for the holiday season. And of course, Buster and Pete make an appearance.
Ep. 12 After the Big Race
Following the Outback in the Ozarks adventure race, Mark prepares to bump, set, spike in the local volleyball league.
Ep. 11 Getting Ready for a Race Through Arkansas
On this week's Kippo Short, it's time to pack up and get ready for the Outback in the Ozarks race.
Ep. 10 There's a Reason for This
Thanks to Mark getting robbed in San Francisco, this week's Kippo Short is a bit different.
Ep. 9 One Night in Portland, Maine
Mark heads to Portland, Maine where he watches Mosart Nunez spin, enjoys salsa dancing, and shares some island hopping tips.
Ep. 8 This Sunburn Won't Keep Me From Stapleton
After returning from a hiking trip to Canada, Mark is feeling the residual effects of that high-altitude sunshine. There's only one cure: a Chris Stapleton concert.
Ep. 7 Hiking with a Canadian Baby On My back
While in Canada on a hiking trip, a stranger asked Mark to carry her baby to the top of the mountain.
Ep. 6 How to Pack for a Hiking Trip to Canada
Mark and Tara are heading to Canada for a hiking trip. In this Kippo Short, get ready for a healthy hat game and some pro-packing tips.
Ep. 5 How Do Morning Workouts Affect Your Mood
In a wet weather attempt to reduce that afternoon drop-off, Mark decides to switch to morning workouts.
Ep. 4 Sleep is the Secret to Human Performance
Good sleep gives you a performance advantage. It's no secret that everyone feels better when they're rested, but there's more to the story of what it takes to rest well. Also, Mark finds out that sometimes it works and sometimes...
Ep. 3 Buster and Pete Celebrate Their 7th Birthdays
Buster and Pete are celebrating their birthday while Mark is hitting his previous PR on dead lift...after a few tries.
Ep. 2 Former Top 100 Decathlete Takes Mark Cycling
On a humid Sunday morning, Mark went cycling with his friend Grant, a former top ranked decathlete. To recover, Mark got a hair cut.
Ep. 1 The Dogs (and Mark) Need to Keep Training
In this debut Kippo Short (film), founder Mark Kinsley goes from CrossFit workout to dog training. The dogs and Mark are all making progress...slowly.